Report by Paula Antolini
January 16, 2017 1:03PM EDT
Bethel Middle School's 'My School Color Run' is April 22nd, Proceeds Benefit Nature's Classroom Trip
Bethel Middle School's "My School Color Run!" is on Saturday, April 22, 2017, 7:30 a.m to 12:00 p.m. EDT.  Fee is $21 – $35 and proceeds benefit Bethel Middle School (BMS) 7th Grade Nature's Classroom trip.
BMS welcomes you to join them as they run, walk, and jog while raising funds for the 7th grade Nature's Classroom trip!  Nature's Classroom gives students and teachers the chance to experience education from another perspective, outside the walls of the classroom. After spending 5 days here, living and learning together, students develop a sense of community, a confidence in themselves and an appreciation for others that carries over to the school community.
This fun run/walk is open to EVERYONE in the community and we hope to see you there!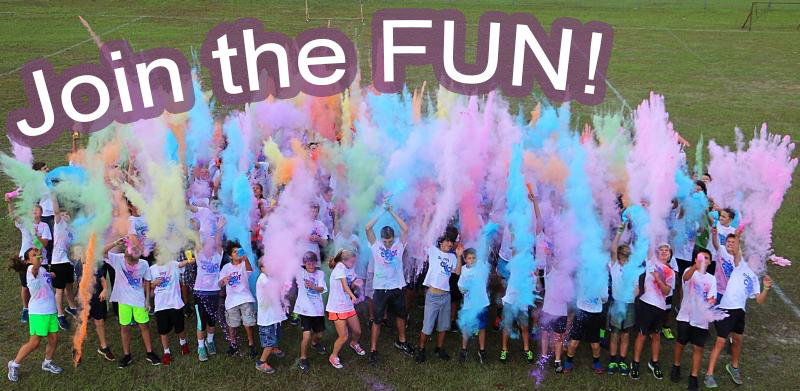 The My School Color Run is an un-timed fun run/walk featuring a 5K cross country course on the grounds of the school complex. Throughout the course participants will experience color splash zones where they'll be doused in color and end with a final color toss celebration!
Check in starts at 7:30am
Run/walk begins at 9:00am
REGISTER EARLY!
Registration includes a race bib, color packet, t-shirt, water and a healthy snack, only if you sign up before 3/20/17. You can pick up your items at the registration table the day of the event. Paper registration forms are available upon request. People who register after 3/20 can wear a white shirt and purchase a color packet (while supplies last).
Visit the baked goods table and snack table. Extra color packets will be on sale for $4/each
By Dawn Fawcett- dawnfaw@aol.com
By Lori Mott- lorimott828@yahoo.com
###